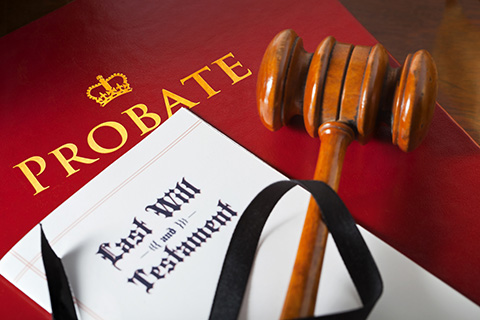 Usually, when one is looking for a Las Vegas Probate attorney they have been faced with the death of a loved one and are looking for professional assistance to guide them through the probate process in Nevada. The Marshall Law Office assists clients in Las Vegas and Henderson with the probate process to allow clients the peace they need after the passing of a loved one.
The Right Las Vegas Probate Attorney Can Make All the Difference
The Probate process can be very expensive and can take several years to complete. However, in many cases, Probate is necessary and unavoidable. Fortunately, with the right Las Vegas Probate Attorney, handling one's affairs after death can be quite simple. Probate is the court-administered process of collecting and organizing a deceased person's estate when that person's intentions are not known or are unclear. Probate consists of paying the Decedent's bills, taxes, and other expenses. Finally, with the court's permission, your Las Vegas Probate attorney will distribute any remaining assets to individuals who are entitled to receive them. Without proper estate planning measures, probate cannot always be avoided. Even when probate can be avoided, it may be necessary, and even desirable, in certain circumstances. Having the right Las Vegas Probate attorney on your side could save you from unnecessary expenses and delays. Under Nevada probate law, there are different types of administration depending upon the size of the estate. Therefore, it is important for heirs to familiarize themselves with the rules and procedures of probate. As with other important legal matters, you should seek out a competent Las Vegas Probate attorney, like 
Samuel A. Marshall, Esq.
, to assist you with the probate process.
Choose The Marshall Law Office as Your Las Vegas Probate Attorney
The loss of a loved one is devastating and the Probate process can be emotional, time-consuming and expensive. If the decedent did not have a Will or Trust, or had poorly drafted documents, the process can be even more time consuming and costly. You can rely on The Marshall Law Office to provide you with an 
estate plan
 geared toward avoiding probate. In the event it becomes necessary to probate an estate, the Firm can guide you through the probate process to ensure the court distributes your loved one's assets in accordance with their last known wishes and Nevada state law. 
Call today
 for your free consultation and to discuss the Nevada probate process in further detail.